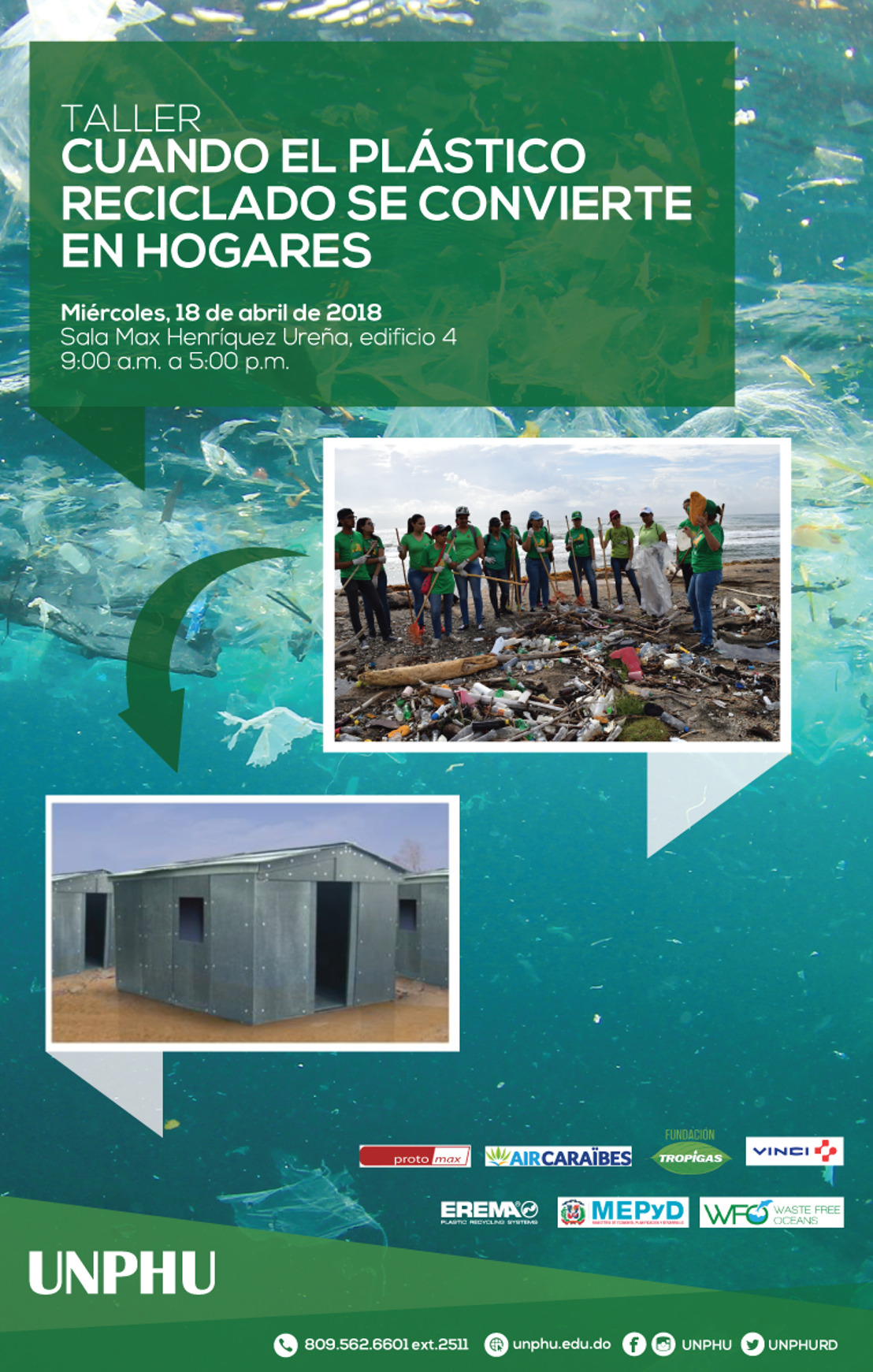 WFO seminar "When recycled plastic becomes homes" postponed
El seminario de WFO "Cuando el plástico reciclado se convierte en hogares" pospuesto
Friday, February 16, 2018 — Spanish version below
In order to provide a quality regional conference, the workshop "When recycled plastic becomes homes", organised by The National University Pedro Henríquez Ureña (UNPHU) and Waste Free Oceans Foundation, will be postponed.
The seminar will now take place on 18 April 2018, in the Max H. Ureña room, building 4, Santo Domingo Campus, from 9h - 17h.
We kindly invite you to join our event and become one of our favourite partners. For any questions you might have, please contact the project coordinator:
Ing. Omar Castillo
omar.castillo@wastefreeoceans.org
We would be delighted if you could confirm your interest in our initiative by replying and registering to our event here.
Para preparar una conferencia regional de calidad, el taller "Cuando el plástico reciclado se convierte en hogares", organizado por la Universidad Nacional Pedro Henríquez Ureña (UNPHU) y la Fundación Waste Free Oceans, será pospuesto.
El seminario tendrá lugar el 18 de abril de 2018, en la sala Max H. Ureña, edificio 4, Campus Santo Domingo, de 9h a 17h.
Le invitamos cordialmente a unirse a nuestro evento y convertirse en uno de nuestros socios. Para cualquier pregunta que pueda tener, por favor contacte al coordinador del proyecto:
Ing. Omar Castillo
omar.castillo@wastefreeoceans.org
+1829 864-1719
Estaremos encantados si puede confirmar su interés en nuestra iniciativa respondiendo y registrándose en nuestro evento aquí.