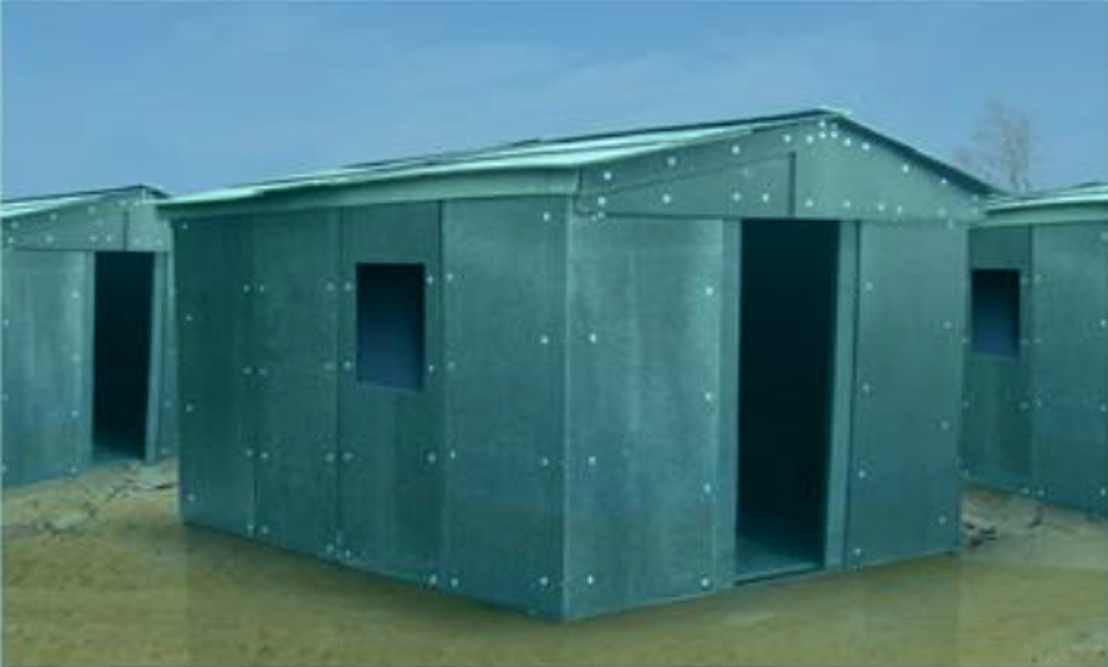 SAVE THE DATE and REGISTER NOW to WFO seminar "When recycled plastic becomes homes"
Regístrese ahora para el seminario de WFO "Cuando el plástico reciclado se convierte en hogares"
Wednesday, January 17, 2018 — Spanish version below
WFO has been instrumental in finding solutions to tackle marine litter since 2011. Several projects have been set up, going from developing the best trash catcher to producing the first detergent bottle with ocean plastics from the Rio Bay, collected during the Olympic Games.
Now, WFO wishes to set up a regional plastics recycling centre to educate the local population, bring the best recycling technology in the world to this region and produce WFO emergency-homes to respond to the massive housing deficit and future hurricane threats.
This project will be supported by the World Bank, EU Commission, local investors and the Vinci Group. We call upon your support to develop this project with us, to the benefit of the local community and the plastics industry, and to start cleaning up the massive marine litter pollution in the region.
The project will be presented during a seminar on 21 February 2018 in the Dominican Republic. The seminar will take place at Sala Max H. Ureña de la Universidad Nacional Pedro Henríquez Ureña (UNPHU) – Santo Domingo. D.N.
We kindly invite you to join our event and become one of our favourite partners. We would be delighted if you could confirm your interest in our initiative by replying and registering to our event or by contacting the project coordinator:
Ing. Omar Castillo
omar.castillo@wastefreeoceans.org
+1829 864-1719
Desde 2011, Waste Free Oceans (WFO) ha trabajado en la búsqueda de soluciones para hacer frente a la basura marina. Los proyectos llevados a cabo hasta el momento abarcan desde el desarrollo del mejor recipiente para recoger basura hasta la producción de la primera botella de detergente elaborada con plásticos procedentes de la Bahía de Río y que fueron recolectados durante los Juegos Olímpicos.
Ahora, WFO desea establecer un centro regional de reciclaje de plásticos para educar a la población local, traer la mejor tecnología de reciclaje a esta región y producir hogares de emergencia para responder al déficit masivo de vivienda y futuras amenazas de huracanes.
Este proyecto contará con el apoyo del Banco Mundial, la Comisión Europea, inversores locales y el Grupo Vinci. Solicitamos su apoyo para desarrollar este proyecto con nosotros, en beneficio de la comunidad local y la industria del plástico, y para comenzar a limpiar la contaminación masiva de basura marina en la región.
El proyecto será presentado durante un seminario el 21 de febrero de 2018 en la República Dominicana. El seminario tendrá lugar en Sala Max H. Ureña de la Universidad Nacional Pedro Henríquez Ureña (UNPHU) - Santo Domingo. D.N.
Le invitamos cordialmente a unirse a nuestro evento y convertirse en uno de nuestros socios. Estaremos encantados si puede confirmar su interés en nuestra iniciativa respondiendo y registrándose en nuestro evento o contactando al coordinador del proyecto:
Ing. Omar Castillo
omar.castillo@wastefreeoceans.org
+1829 864-1719