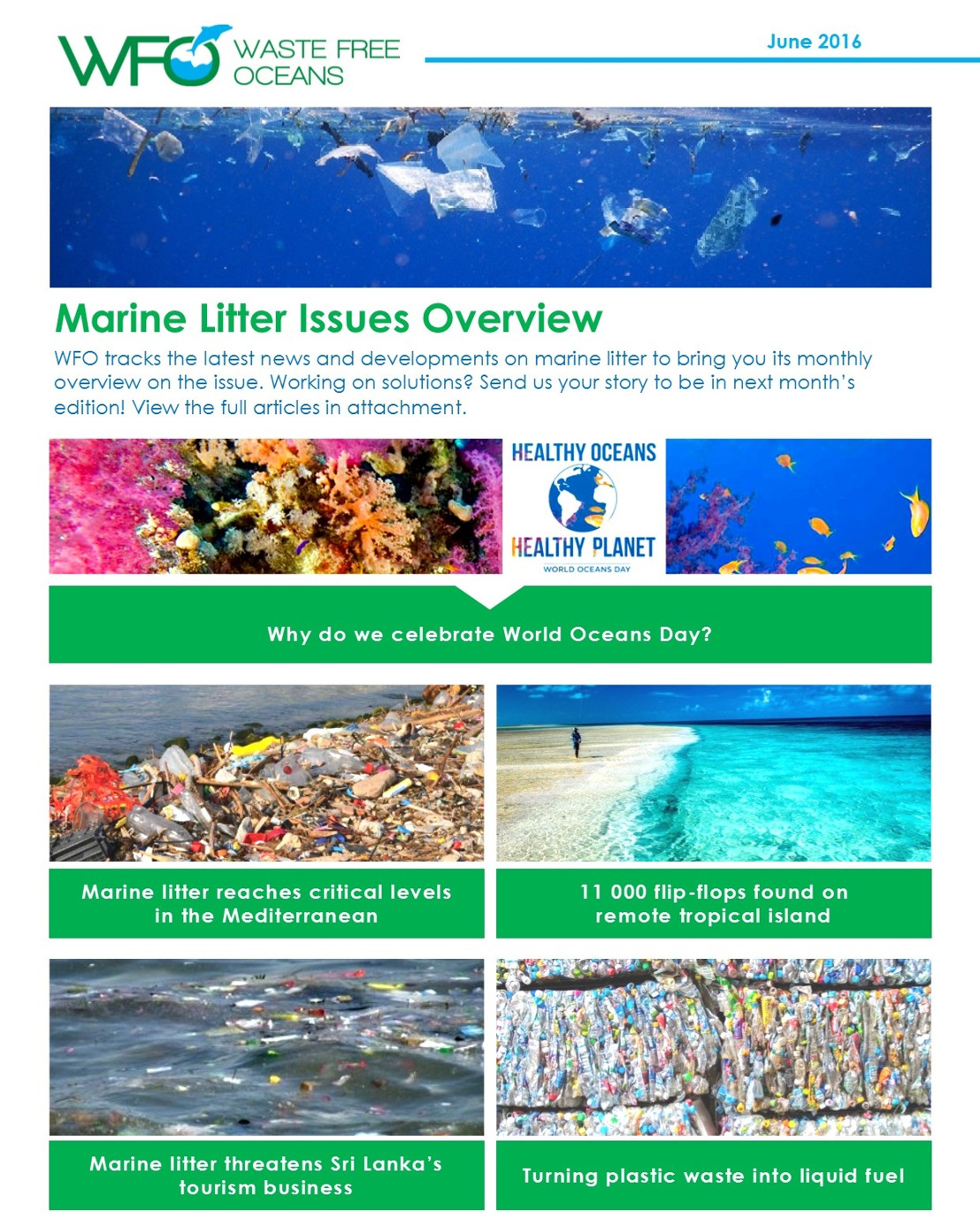 WFO Marine Litter Issues Overview - June 2016
Friday, June 24, 2016 —

WFO tracks the latest news and developments on marine litter to bring you its monthly overview on the issue. Working on solutions? Send us your story to be in next month's edition!

Click here for the articles and images.
Marguerite Korenblit Waste Free Oceans