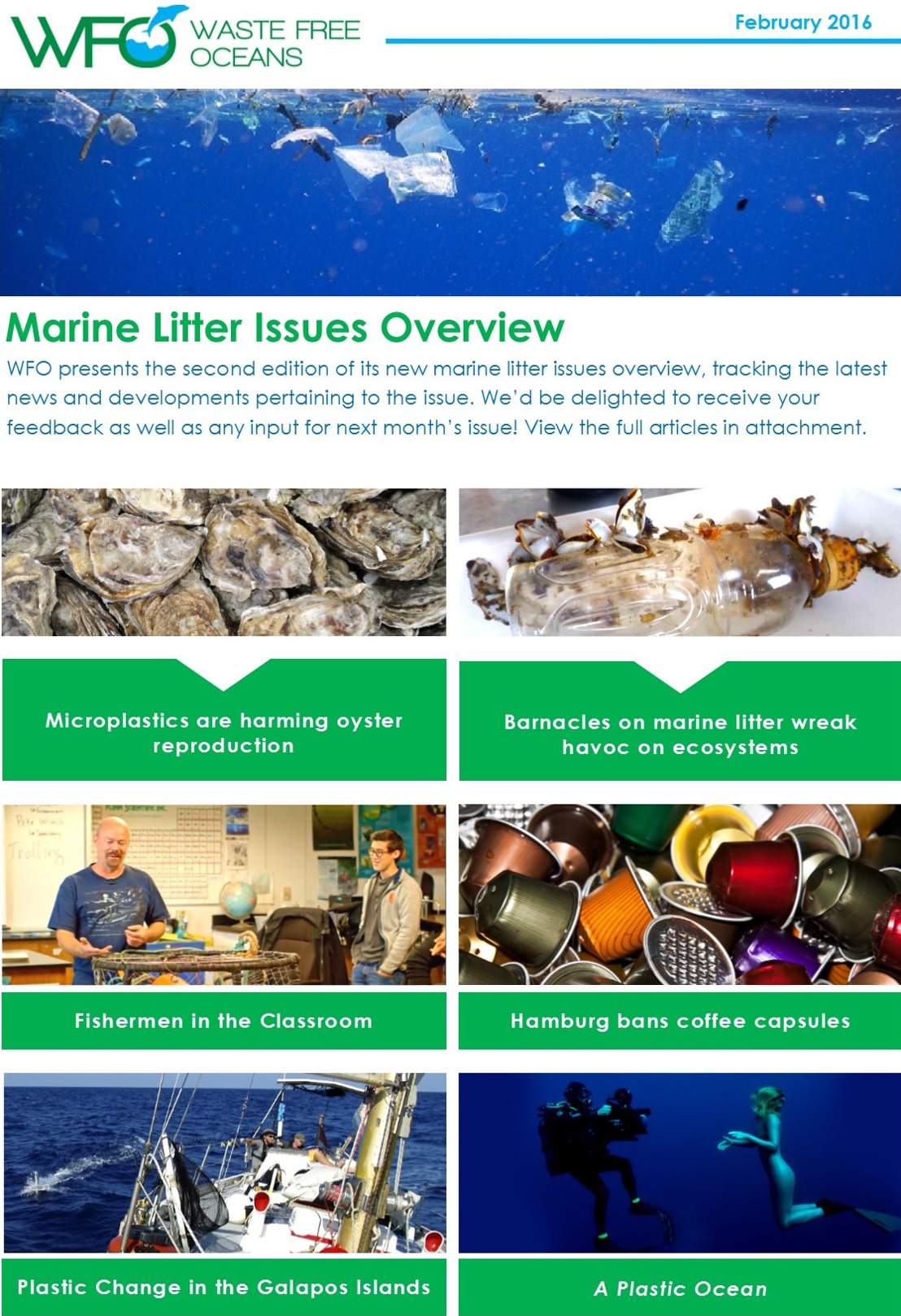 WFO Marine Litter Issues Overview
Friday, February 26, 2016 —

This month, WFO presents the second edition of its new marine litter issues overview, tracking the latest news and developments pertaining to the issue. We'd be delighted to receive your feedback as well as any input for next month's issue! Click here for the articles.
Marguerite Korenblit Waste Free Oceans