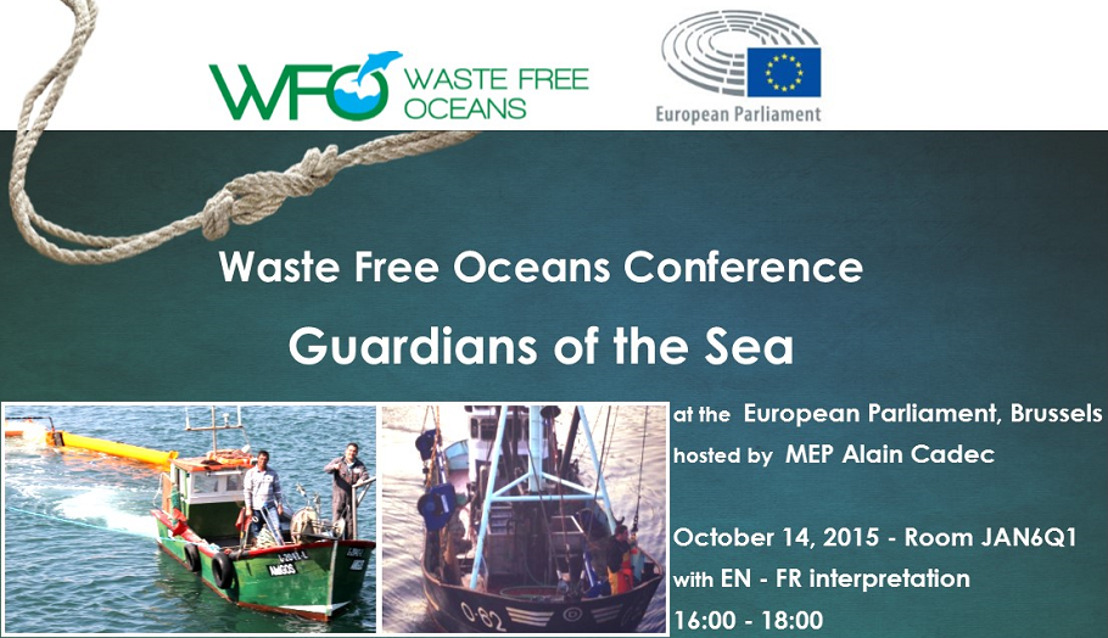 New speakers at Waste Free Oceans Conference: Guardians of the Sea
Presenting a unique and dynamic programme!
Wednesday, September 30, 2015 —

Waste Free Oceans is proud to announce two new speakers at its conference 'Guardians of the Sea' which will be taking place on October 14th at the European Parliament in Brussels. The event is hosted by WFO Champion, MEP Alain Cadec, Chairman of the Fisheries Committee.
New to the programme is Ms. Elisa Roller of the European Commission Directorate-General for Maritime Affairs and Fisheries (DG MARE) who will discuss funding opportunities with the European Maritime Fisheries Funds regarding marine litter related activities. Also speaking is MEP Ricardo Serrão Santos, Member of the Fisheries Committee, who is greatly dedicated to our oceans and works to protect marine life.
In addition, Mr. Massimo Bellavista, President of Bellaria Pesca Producers Organization and Italian Member of Europêche will present the Ecoadria-Fisherman European Project, which, following the European guidelines on Blue Growth and the European Strategy for the Adriatic and Ionian Sea, actively involves fishermen of the region.
Fisherman Luc Bogaert of the O.62 'Dini' will also talk about his investments in making his fishing boat more sustainable and environmentally-friendly. His boat is the first in Belgium to be equipped with Seewings, a suspension system for the nets weighing in total a thousand kilograms lighter, saving 30% on fuel and decreasing the disturbance of the seabed by 60%.
The conference is free of charge and in order to participate, please send an email to Marguerite by this Friday.
We look forward to seeing you there!